Meme's Healthy Nibbles
707 Nostrand Ave, Brooklyn, NY 11216
Order now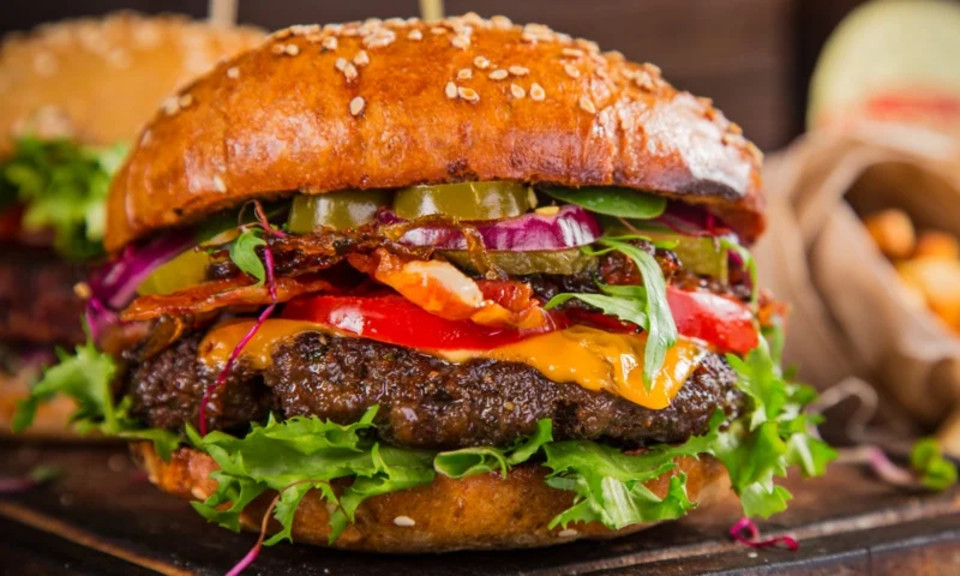 melissa
Meme's had fallen off keyword search for me, and I drive by "vegan." I assumed this was bc they were closed for deliveries at that moment, as I am not too far away for deliveries and it couldn't have been due to service area changes. I love them, and order ALL THE TIME. However it didn't appear 2 more times... and when I searched by their name, I was able to order.

I waited until it wasn't lunch/dinner rush and called to speak with a manager at Meme's. I wanted to ask if their vegan offerings were not really vegan, or if they were aware of Grubhub's change in category search. WELL- they were really nice, concerned & helpful. They were calling Grubhub to fix it. And I'm so glad we spoke bc everyone and everything at Meme's is delightful. It's an amazing local spot. And super vegan friendly.

PS they slipped me a free dessert in my order, which I placed as soon as we hung up.
DEBORAH L
When I absolutely MUST have a great salad, this is the first place I consider. All of the ingredients from the deep leafy greens to the tomatoes, green peppers and carrots are crisp and fresh. I love being able to add ingredients to my liking. With my salad I often order a whole grain bread sandwich. I'll admit it, I'm working my way through the menu. All hearty and delicious so far. In addition for everyone, suffering a congested chest, I highly recommend the Cold and Flu Fighter tea. Forget about OTC flu meds this is 10 times more effective with none of the side affects. This god food that's good for you and utterly delicious!
Karen
I get a wrap, coffee, and fresh juice from here like once a week since I work from home and can't step out for lunch or waste too much time in the kitchen and it's always right on time, fresh, and tasty. The fresh juices are worth the splurge and come in the kind of packaging that you can put in the fridge for later if you need to make the delivery quota :)
Zi
Delicious burgers, and great sweet potato fries.
Wish they had options to request rare for burger, as well as a cilantro dipping sauce for fries, but that's just recommendations for the future.
Najah
This is my favorite healthy place to order from & the delivery man is always nice. They never forget my sauces either. Cucumber lemonade is really great & the French fries are amazing.
Christine
Love this place. I'm only a 5-10 minute walk away so even ordering in it tends to be fresh and hot. I had a veggie burger with smoked tempeh, sauted onions, greens, mozzerela cheese, BBQ sauce & vegan mayo. It was a good combo. The onions were still a bit too oniony- I expected more caramelizad and sweet. The tempeh is a must. The cheese options are weird- mozzerela $0, or just "cheese" $1.50. I like to know what kind of cheese and have more options. The Acai power smoothie is always delicious and thick and cold, but quite expensive.
Melissa
I love this place. One of the best vegan BLTs I've ever had. I received a wrong order (honest mistake in the kitchen on a busy Saturday night) and Meme's fixed it IMMEDIATELY. The woman I spoke with on the phone was so lovely as was the delivery man. Consistently delicious food and fast, kind service.
Katherine
It's so rad to have a healthy spot to order from in my neighborhood, and Meme's is ALWAYS delicious and fresh-tasting. They've also made modifications for me in the past with no issue. Looove them! The fact that they're pretty speedy to deliver is a big bonus, too.
Brooklynn
2nd time ordering from Memes and this was better than the 1st. I got the mint milkshake (again) and a turkey burger on multigrain bun with cheddar cheese & it was huge and delicious. Tasted very fresh and filled me up. Ill continue to order from Memes!
Michael
Food was great! Due to a misunderstanding, there was initially a slight error to the order, but after calling ther restaurant and explaining, they went above and beyond to rectify the situation.

Will definitely be ordering from Healthy Nibbles again.
About us
Dinner, Hamburgers, Healthy, Organic, Sandwiches, Smoothies and Juices, Vegan, Vegetarian
Today

Delivery: 9:00 AM - 4:00 PM

Takeout: 9:00 AM - 4:00 PM

Delivery

Tuesday:

9:00 AM - 4:00 PM

Wednesday:

9:00 AM - 4:00 PM

Thursday:

9:00 AM - 4:00 PM

Saturday:

9:00 AM - 4:00 PM

Takeout

Tuesday:

9:00 AM - 4:00 PM

Wednesday:

9:00 AM - 4:00 PM

Thursday:

9:00 AM - 4:00 PM

Saturday:

9:00 AM - 4:00 PM